Somalis arrive in Ethiopia from disputed town of Las Anod, where at least 82 people have died in fighting
More than 60,000 Somali refugees have fled to Ethiopia after an escalation in fighting in the town of Las Anod, in the Sool region, where tensions between local people and the governing Somaliland authorities have been building for weeks.
The UN said the refugees had arrived in part of Ethiopia that had been badly hit by drought after five consecutive failed rains, and that many people were sleeping in the open, or sheltering in schools and other public buildings.
Olga Sarrado Mur, spokesperson for the United Nations refugee agency, UNHCR, said: "Exhausted and traumatised, they have arrived with very little, only taking what they could carry. Women told staff from UNHCR that they had had to sell their belongings to pay for transportation to reach safety. Many of them have lost loved ones in the clashes or have been separated during flight."
The UN said 89% of the 185,000 internally displaced people (IDPs) from Las Anod and surrounding areas were women and children, who were without proper shelter. The Red Crescent said some people had been displaced earlier from areas facing severe drought after repeated failed rains.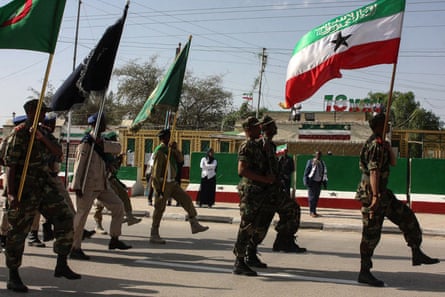 At least 82 people have been killed in fighting that has involved shelling of civilian areas, with damage to health facilities, as well as electricity and water supplies, the UN said.
According to Unicef, the UN children's agency, the damage had left the displaced Somalis with limited sources of water and sanitation, and 80% were having to defecate in the open.
Markus Virgil Höhne, a social anthropologist at Leipzig University and specialist on northern Somalia, said the fighting had forced the local population into rural areas and put pressure on resources.
He said 90% or more of the people had been displaced. "What's left in Las Anod is the fighters," he said. "The dry season is from November to March, which is already a difficult time – not enough food, not enough water for the ordinary countryside populations. Now you add hundreds, or even thousands, of IDPs and this means it's becoming a dire situation."
The Sool region was claimed by Somaliland as part of its territory after it unilaterally declared independence from Somalia in 1991, but its authority has been disputed by members of the Dhulbahante clan.
Tensions have mounted since late December, when a local opposition leader, Abdifatah Abdullahi Abdi, was killed, sparking protests. Somaliland forces were accused of firing on the protesters, killing 20 people, which led to Somaliland withdrawing its forces from Las Anod in January.
Fighting began earlier this month after Dhulbahante elders declared that the Sool region was no longer part of Somaliland and they would form a separate state within Somalia's federal system.
Höhne said the violence reflected a deeper problem of where Somaliland's borders lay and whether all those living within the territory it claimed were willing to be part of the breakaway state.
"What is at stake [for the people of Las Anod] is a real question: do we accept the secession of Somaliland?" he said. "Do we want to be part of an independent Somaliland or part of Somalia?"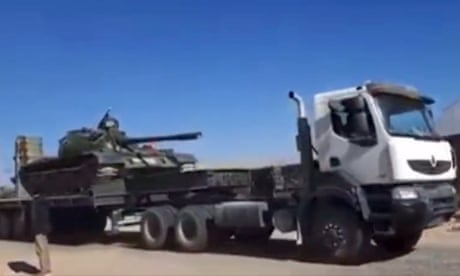 The Somaliland government has downplayed the grievances and claimed al-Shabaab militants had infiltrated the area to create disruption.
Nicolas Delaunay, east and southern Africa project director at the International Crisis Group, said Somaliland had not provided concrete evidence of al-Shabaab's involvement and that deeper issues behind the conflict must be addressed quickly.
"What Somaliland is probably trying to do by saying there are terrorists involved in the fighting is to discredit their opponent," Delaunay said. "It is conflating the issue in a sense and hiding what the political issues are and what the local grievances are."
He said: "If you let the situation fester, it could become worse. There are a number of actors who called for an immediate ceasefire and it really is the way to go. They need to come to the table and discuss together the future of this region – such conflict can escalate quite quickly."