Iran says it has closed a Tehran-based French institute over "sacrilegious" cartoons of its supreme leader in a French satirical magazine.
Charlie Hebdo's latest edition features caricatures mocking Ayatollah Ali Khamenei and fellow Shia Muslim clerics sent in by readers in support of the anti-government protests in Iran.
Some of them are sexually explicit.
Iran's foreign ministry said shutting the French Institute for Research in Iran was its "first step" in response.
It threatened further action if France did not "hold to account the perpetrators and sponsors of such instances of spreading hatred".
France's Foreign Minister Catherine Colonna had told LCI TV before the announcement that "freedom of the press exists [in France], contrary to what is happening in Iran" and blasphemy was not an offence under French law.
Charlie Hebdo published the caricatures of Ayatollah Khamenei in a special edition marking the eight anniversary of a attack on its Paris office by militant Sunni Islamists claiming to be avenging the magazine's decision to publish cartoons of the Prophet Muhammed. Twelve people were killed, including five of the magazine's cartoonists.
The magazine said it had received more than 300 cartoons from readers and "thousands of threats" after launching a competition in order to "support the struggle of the Iranians who are fighting for their freedom, by ridiculing this religious leader from a bygone age".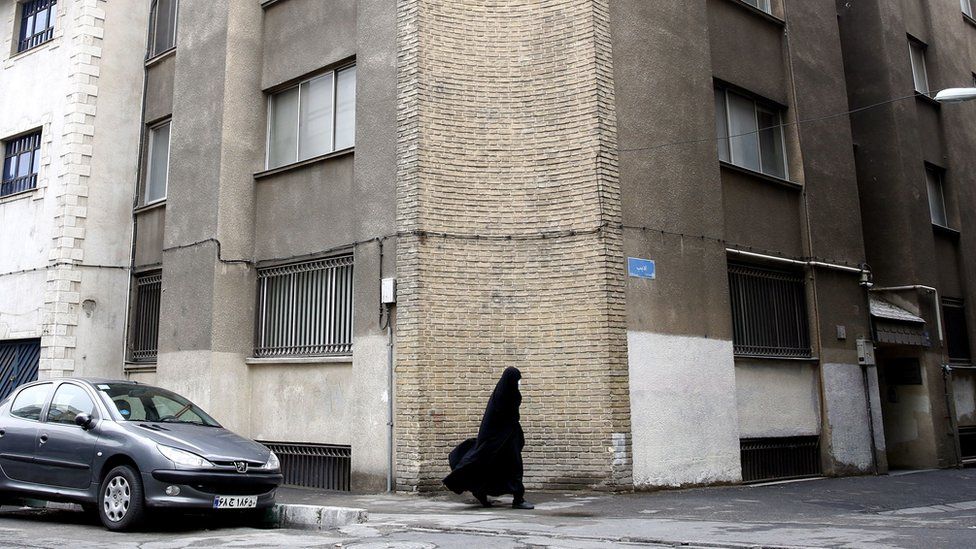 One of the more than 30 cartoons posted on Charlie Hebdo's website depicts Ayatollah Khamenei clinging to a giant throne above raised fists of protesters. Another depicts a woman urinating on the supreme leader. The front cover is a cartoon of a line of clerics walking into a naked woman's vagina with the message: "Mullahs, go back to where you came from."
The women-led protests against Iran's clerical establishment erupted in September following the death in custody of a woman who was detained by morality police for allegedly wearing her hijab, or headscarf, "improperly".
Authorities have portrayed the protests as foreign-backed "riots" and responded with lethal force.
So far, at least 516 protesters have been killed and 19,260 others arrested, according to the Human Rights Activists' News Agency (HRANA). Two of those detained were executed last month after trials that human rights groups said were gross miscarriages of justice.
Iranian Foreign Minister Hossein Amir-Abdollahian warned in a tweet on Wednesday that the "insulting and offensive action" of publishing cartoons against his country's "religious and political authority will not go without an effective and decisive response".
Foreign ministry spokesman Nasser Kanani meanwhile summoned France's ambassador in Tehran to tell him that it did "not have the right to justify disrespect against the sanctities of other countries and Islamic nations under the pretext of freedom of speech".
The institute was founded in 1983 and is affiliated with the French foreign ministry. It had been closed for many years before it was reopened during the presidency of Hassan Rouhani, a moderate in office between 2013 and 2021.