I doubt there is another subject so picked apart in the world than the production of energy, along with its storage and transmission. Access to energy, the main input of production, and its costs are topping the agendas of nations across the globe. So much so that the division of energy resources led to wars in the past; and today, energy is being used as a diplomatic instrument in global relations. There are even state leaders claiming that certain countries have managed to weaponize energy.
Global energy prices 
The increase in global energy prices following the emergence of Covid-19 was expected, because prices had experienced a steep dip during the pandemic. However, I don't recall anyone articulating that the world should expect a supply issue. On the other hand, price hikes of natural gas have generated a serious problem across the globe, but especially in Europe. Today, oil and natural gas prices are one the leading factors triggering global inflation.
The issue of energy supply 
If you recall, power cuts in the American state of Texas last year in February left 21 million people without electricity as dozens perished. Four million homes and businesses were left without heat, which corresponds to 40 percent of the U.S.'s daily oil production.
During 2006 and 2009, many countries, primarily Germany, experienced natural gas supply problems after Russia shut its gas valves over tensions with Ukraine. Germany had heating issues for days on end, as production was disrupted and the simplest of public services could not be rendered.
Turkey, for its part, is now experiencing a supply problem due to the reduced gas flow from Iran after a pipeline malfunction.
After Turkey's Petroleum Pipeline Corporation (BOTAS) announced that natural gas flow from Iran, supplied at the Gürbulak-Ağrı entry point, would be halted for 10 days due to the ongoing problem originating on the Iranian side, gas cutbacks started in Turkey. Gas flow was first restricted to industrial zones and power plants with high energy consumption.
The global energy crisis and Turkey
Turkey is a net energy importer. For example, natural gas imports alone in 2021 hit 61 billion dollars. It probably would have been a lot steeper had it not been for the "National Energy and Mining Policy" implemented in 2017.
In a nutshell, Turkey, which is a growing and developing economy, has to continue to import a significant amount of energy to meet its growing needs. As such, energy prices tend to have a significant impact on the economy. For example, rising oil and natural gas prices inflate Turkey's energy bill and trigger further inflation.
Meanwhile, we're also experiencing supply problems arising from the countries from which we occasionally purchase gas, Iran being just one of them. We incurred similar problems originating from Russia in the past. As a matter of fact, Turkey has taken measures to remedy this issue, such as proportionally decreasing the amount of natural gas it has purchased over the years from Russia and Iran as it diversified its imports.
I prepared the graphic below with Caner Can, who works as the Energy Consultant at Turkey's Permanent Representation to the European Union (EU).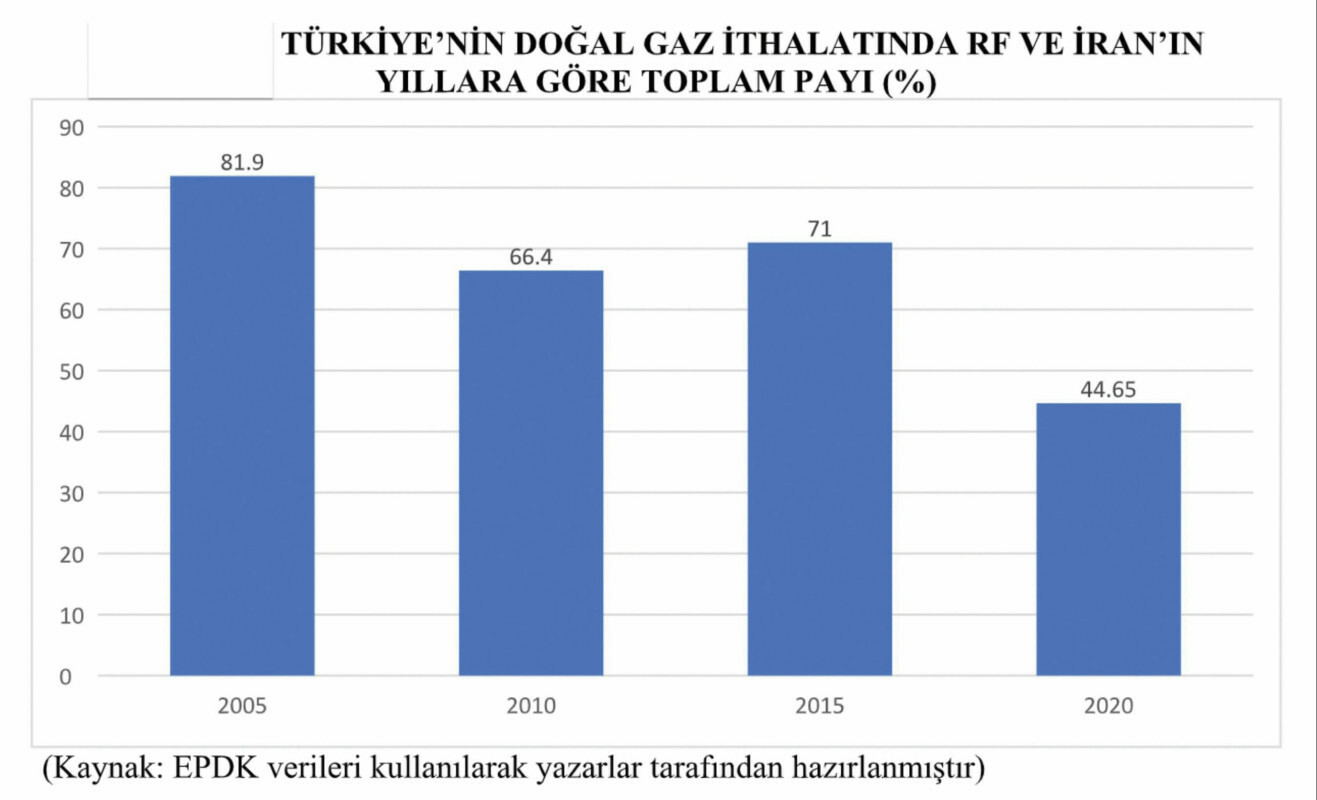 The aforementioned graphic is included in the "Turkey and Energy Security" section of the soon-to-be-published book "Turkey's Energy: Opportunities and Risks".
As can be seen from the data above, Russia and Iran's share of Turkey's total natural gas imports stood at 81.9 percent in 2005, but was slashed to 44.5 percent in 2022. What if their share was still at their previous levels, what kind of crisis would we be experiencing right now after the gas flow from Iran was suspended?