On 15 August, as the Taliban entered the Afghan capital, Kabul, a US Air Force plane safely evacuated 823 Afghan citizens – including 183 children.
The number was a record for the Boeing C-17 Globemaster III – the four-engined transport plane that has been at the centre of the airlift from Hamid Karzai International Airport.
Developed in the 1980s and first flown in the 1990s, it is now used by countries around the world to shuttle troops, cargo and sometimes people in danger.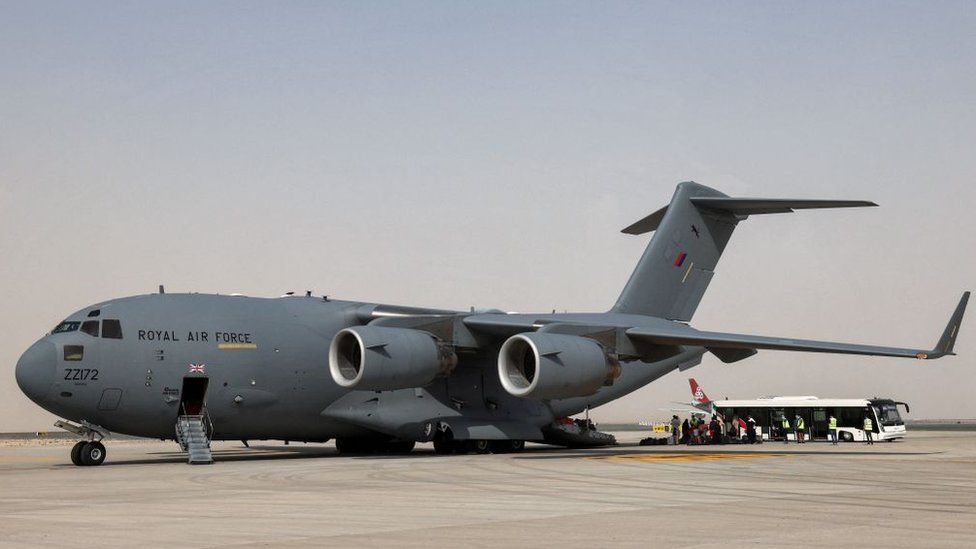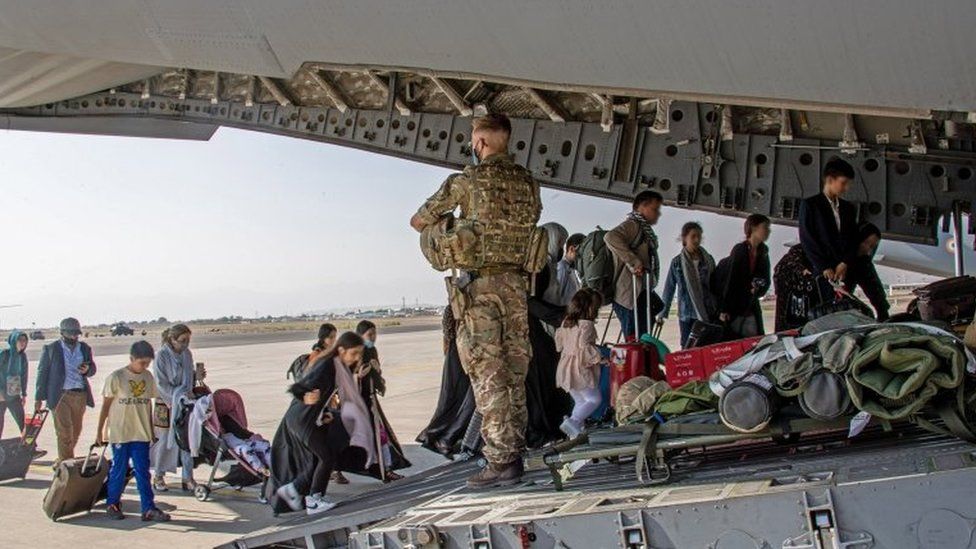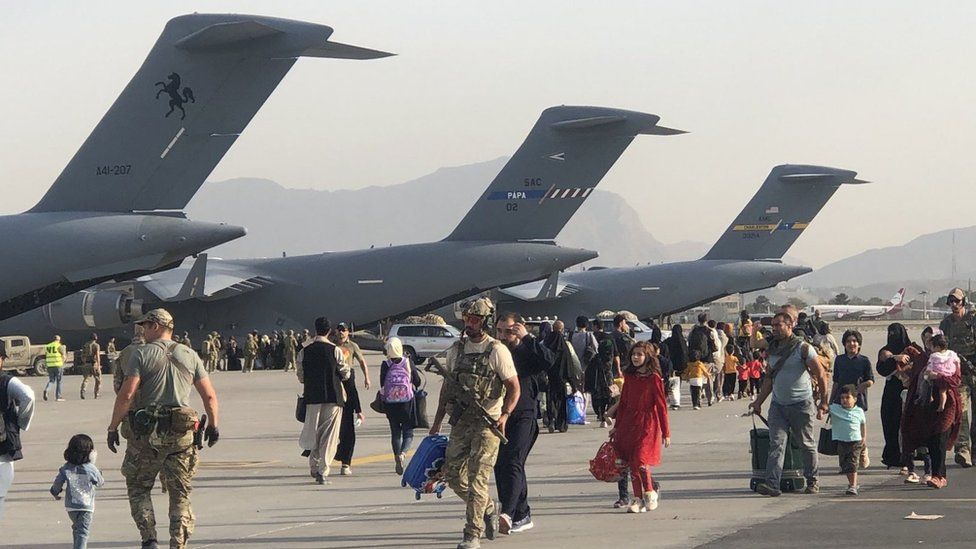 Armoured vehicles, lorries and even the M1 Abrams battle tank can all go aboard the craft.
The crew of three – two pilots and a loadmaster – fill up the plane via a cargo ramp at the rear.
Gulf states have made air bases available for the US and other nations to fly evacuees.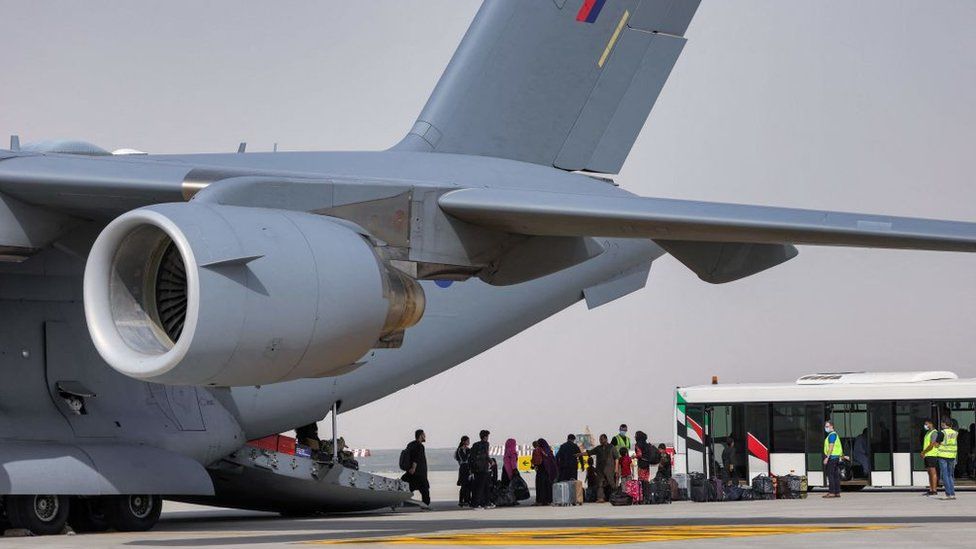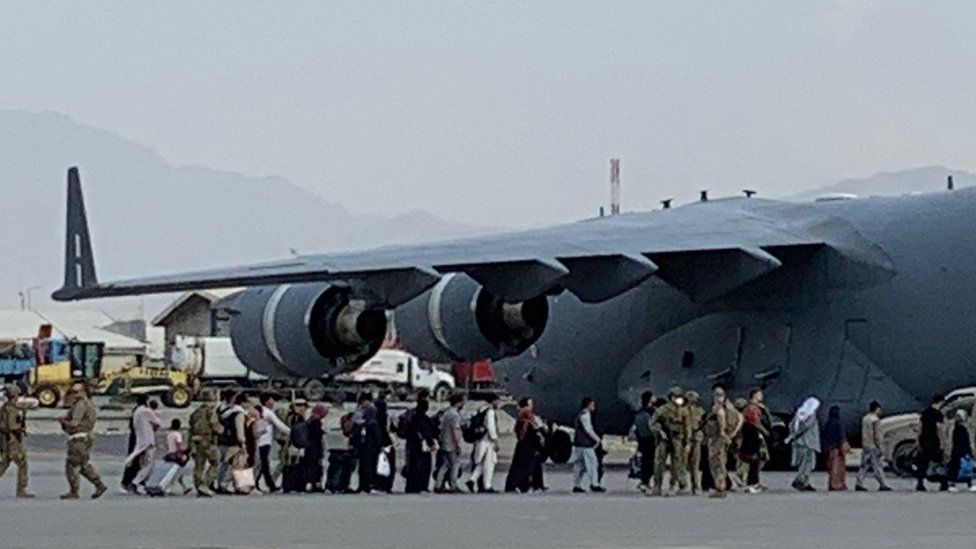 The US had to briefly pause its evacuation flights on Friday when its processing facilities in Qatar's capital Doha were overwhelmed by people.
The UK has pledged to take some 20,000 Afghan refugees over the long term, with Canada announcing plans to take the same number.
However many countries – including the US and Germany – have not specified how many refugees they will take.
Officials are trying to step up the evacuations. A Pentagon statement on Sunday said the government would use 18 commercial aircraft to help transport people out of the country.