The displacement of 2 million people in Burkina Faso has been named the world's most neglected crisis, while the world's attention and aid has been focused on Ukraine, according to the Norwegian Refugee Council (NRC).
Burkina Faso has endured five years of conflict with militias – who have attacked water sources and forced school closures – now controlling up to 40% of the country's territory.
About 800,000 people in these areas have no access to services, according to the report, and a quarter of the population relies on humanitarian aid. The NRC said a siege on the city of Djibo means many have resorted to eating wild leaves to survive.
Ukraine received five times more media coverage and four times more funding than the world's 10 most crucial displacement crises, according to the NRC's annual report on situations that need more attention from diplomats and the media.
"We must do more to end the suffering in Burkina Faso before despair becomes entrenched and it is added to the growing list of protracted crises. That this crisis is already so deeply neglected shows a failure of the international system to react to newly emerging crises, as it also fails those lost in the shadows for decades," said Jan Egeland, NRC's secretary general.
Last year's humanitarian response was only 42% funded and this year's plan, launched in April, has also received only 18% of the $882m (£659m) requested.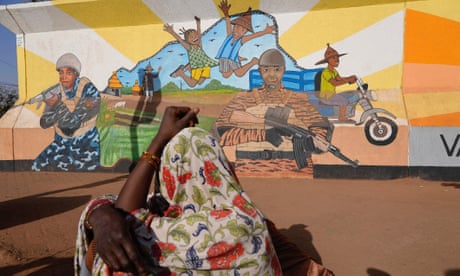 The report also highlighted the need for more focus on the Democratic Republic of the Congo, which has been either first or second on the list since it was launched seven years ago and has seen displacement grow because of a renewed insurgency by Rwanda-backed M23 rebels over the past year. The DRC also received less than half the funding it required last year.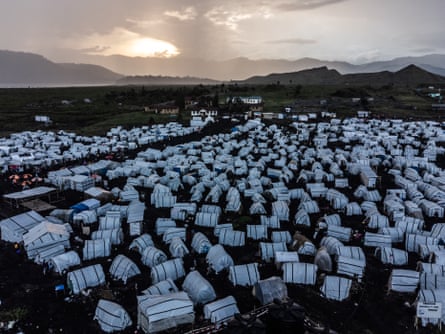 NRC said that Africa, where the bulk of the 10 most neglected crises are, suffered a 7% drop in aid in 2022 as money was redirected towards Ukraine and hosting Ukrainian refugees.
"The powerful response to the suffering inflicted by the war in Ukraine demonstrated what the world can deliver for people in need. Political action for Ukrainians has been impactful and swift, borders kept open, funding plenty, and media coverage extensive," said Egeland.
"The world has failed to support the most vulnerable, but this can be reversed. The lives of millions of people suffering in silence can improve, if funding and resources are allocated based on need, not geopolitical interest, and media headlines of the day."
Thank you for joining us today from Bangladesh. I'm writing from Kyiv, on the eve of a Ukrainian counter-offensive. The outcome is uncertain. Thousands of Ukrainian soldiers equipped with battle tanks supplied by the west are massing, ready to advance. The Russians have dug in. Vladimir Putin still believes he can win.
Guardian reporters were in Kyiv at the outbreak of Europe's biggest conflict since 1945. We will continue to report from Ukraine for as long as it takes – a group of dedicated reporters, working in difficult conditions, often on the frontline.
We can't do this without funding from Guardian readers, whose contributions fund our coverage and ensure that the truth does not become a casualty of war.
So if you're able to support our independent open journalism today, with perhaps as little as £2 a month, it would make a real difference, boosting our resources and our ability to report the truth about what is happening in this terrible conflict.